Sunshine 890C PRO Hydrogel Cutting Machine (Dual Tech) +30 Films
SKU: PPA400941
Login to see prices
Standalone WI-FI or Mobile BlueTooth Connection
Automatic induction film feeding!
Cloud synchronisation
Four-weel laminating with double spring
Can support 12.9 large size
Please Login
Multifunctional Dual-Tech Intelligent Film Cutting Machine SS-890C Pro
Dual intelligent operation:
Standalone WI-FI or Mobile BlueTooth Connection
You can use it directly with the integrated Touch-Screen via WI-FI or with your mobile phone via Bluetooth connection.
Automatic induction film feeding!
There is no need to manually point the second time
Greatly saves time go batch positioning and film cutting
Cloud synchronisation
Four-weel laminating with double spring uniform force film rod (stable film pressing effect)
Suitable for front/back films of mobile phones below 12.9 inches! also Watches, Airpods, Camera etc
Can support 12.9 large size
Cloud data is powerful,
10 operating languages,
more than 13,000 models
On offer with the purchase of the Cutting Machine:
10x Hydrogel Membrane, (SS-057)
10x Hydrogel Compressive  (SS-057R)
10x Back Films (SS-057D)
1x    Antistatic Silicone Pad, (RL-004D)
50x Anti-Static Polyester Cellulose Cleanroom Wipers (RL-045)
2x   Special tool for films sticking, (SS-064)
1x   Desktop Billboard.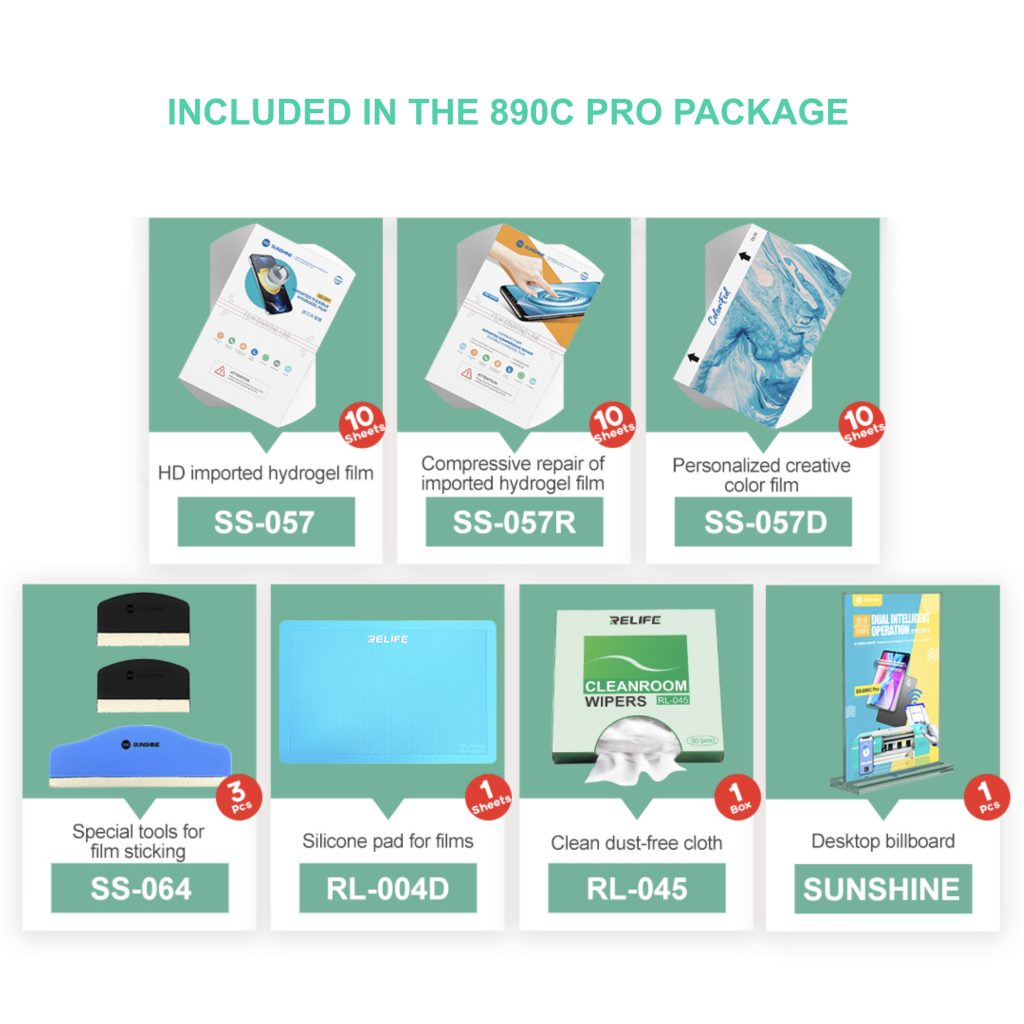 Mobile phone model update iteration speed? Too many types of electronic products?
Many kinds of membrane? slow sales?
Now, all these problems are solved, SS-890C Intelligent cutting machine
Applicable to all kinds of Mobile Phones front and black membrane cutting perfect fit with the front and back of the phone (The cutting blade is guaranteed for over 1000 cuts)
Cloud Database – Live Update
The latest-generation Sunshine Hydrogel films (SS-057) are very easy to apply
They guarantee a result without bubbles and a shock resistance far superior to the traditional tempered glasses
Once applied they are practically invisible and guarantee the perfect functioning of the touch
The small scratches due to daily use are reabsorbed in a few hours, guaranteeing a perfectly glossy and transparent surface
For an excellent result, it is necessary to use the Sunshine Membranes SS-057, the use of membranes of different brands is at the risk of users.
Need Cutting Blade for Sunshine SS-890C? Click Here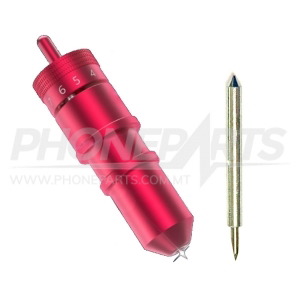 If you want to download the app to use the 890C Pro Cutting Machine with your mobile phone (Android only) scan this QR code with your mobile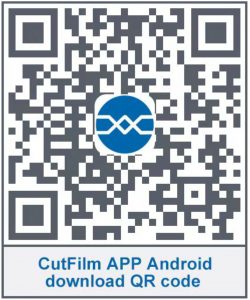 Video Tutorial for first use, connection to WI-FI and loading of credits for cutting