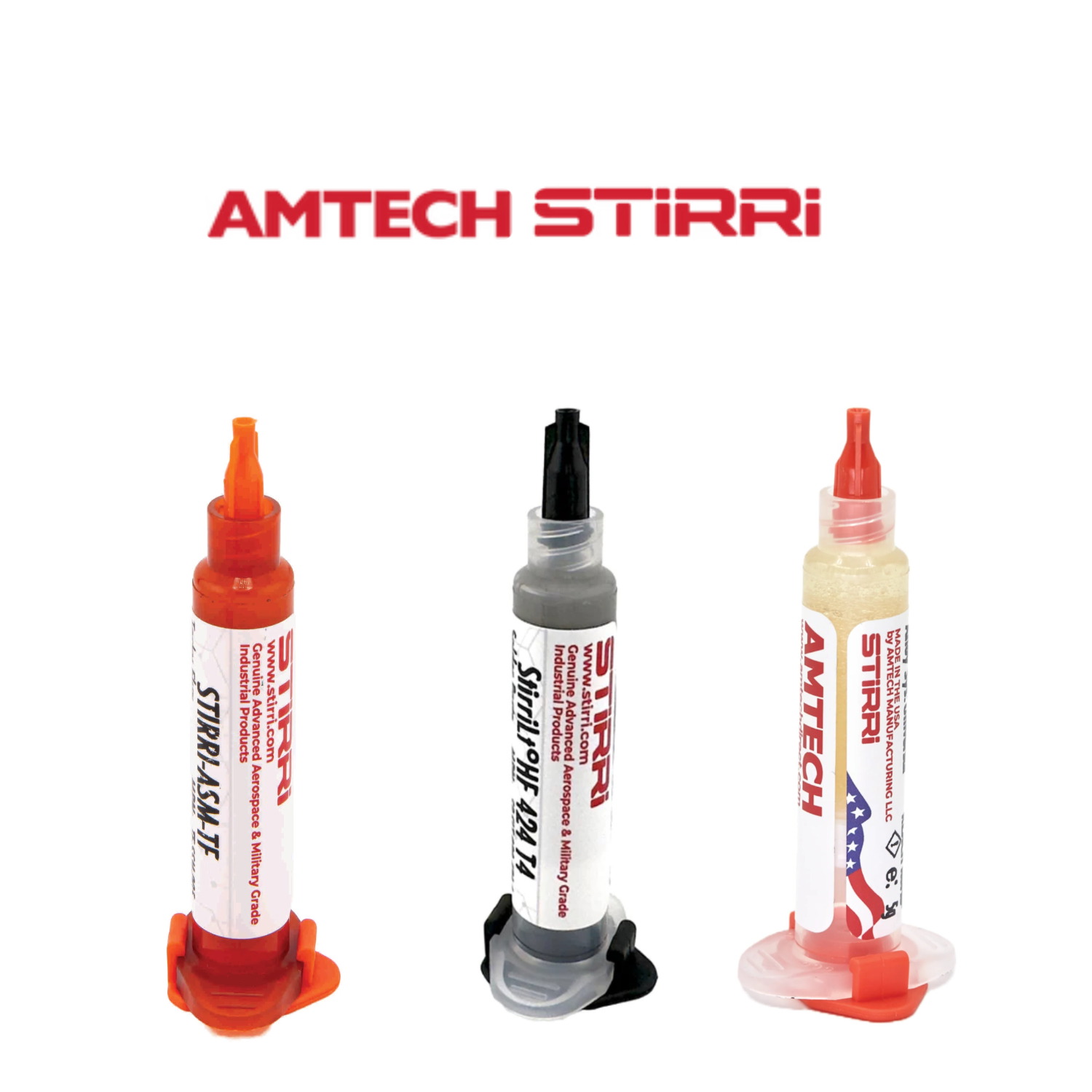 Genuine Advanced Aerospace & military Grade Industrial Products.
Amtech Stirri  ENIG-MA-TF universal no-clean high-pitch SMD tacky flux with QC-tracer for Ni/Au plating and ENIG PCBs finishes (ROL0) Amber Series
More Activity REACH-compliant no-clean ROL0 tacky solder flux for SAC alloys and ENIG boards with for Ni/Au plating
– Industrial-grade wetting capabilities.
– Excellent ability to hold components in place.
– Not-corrosive. No-clean – can be left on PCB.
– Slow burning ratio – long-lasting.
– Optical UV-tracer exposing unactivated residue.
– Pleasant non-chemical scent.
– Environmentally/health friendly.
Packaged in amber syringe offering 24 months shelf life
The package includes a dispensing Kit
Add to cart