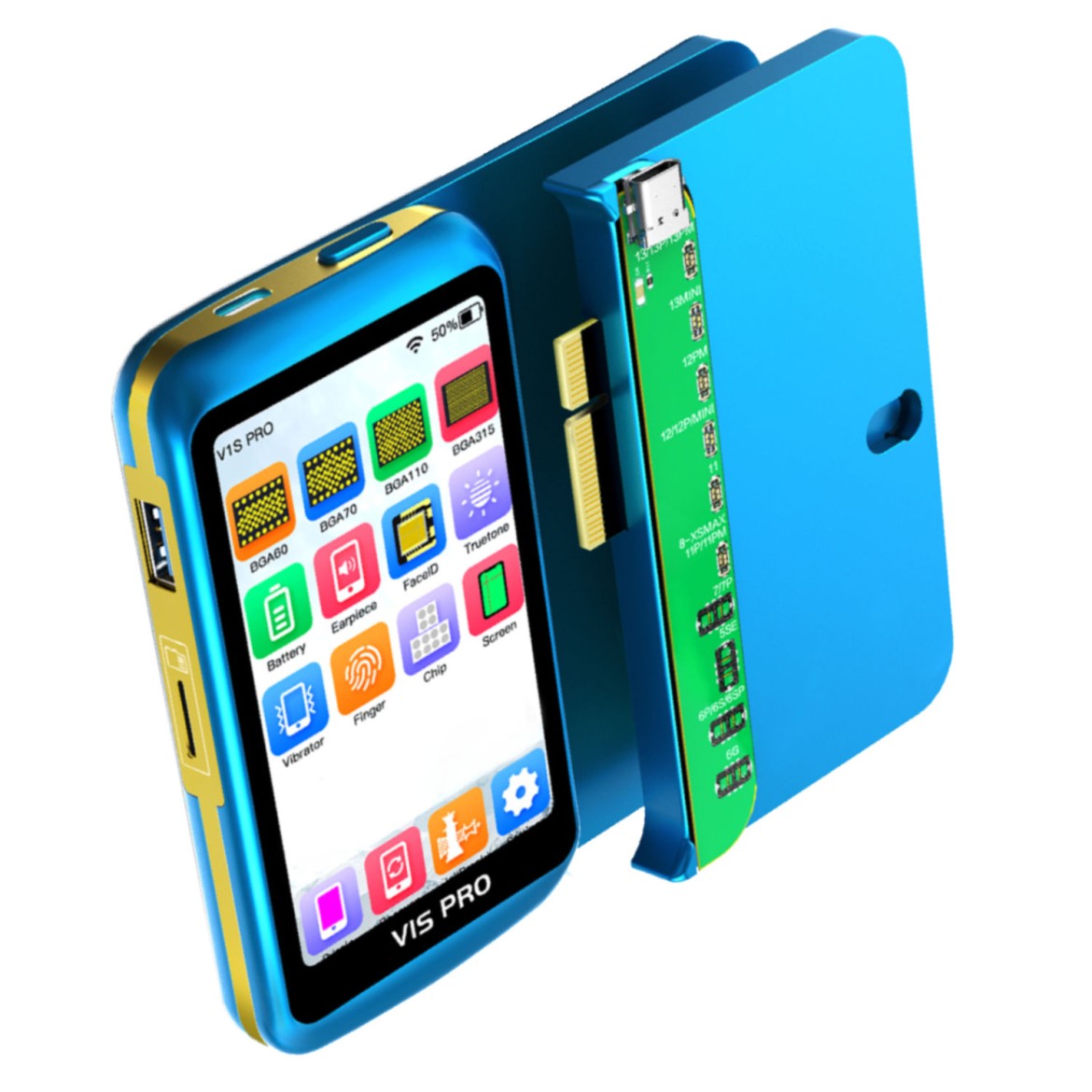 JC Face ID Instructions Download
The JC V1S programmers family are a range of tools designed for repairing various issues of iPhones.
These tools can repair a wide range of problems, including Truetone/Brightness/Touch/Vibration repair, Batteries Read/Write (iPhone 6 to 13 Pro Max), Face ID DOT projector Read/Write, Fingerprint Repair, and Baseband Logic Chip Repair. The tools are available in different versions, including the new WI-FI version, which makes it more convenient for users to use.
One of the most critical features of the JC V1S Code Reading/Writing Programmers is its ability to repair the iPhone Face ID Dot projector without soldering.
Face ID is a facial recognition system used on iPhones that allows users to unlock their devices by scanning their faces. However, the Face ID Dot projector can develop faults, which can prevent it from working correctly.
The JC V1S iPhone Code Reading/Writing Programmers can read and write the Face ID Dot projector, making it possible to repair the problem.
To facilitate the operations for repairing the iPhone Face ID using the JC V1S iPhone Code Reading/Writing Programmers, Phoneparts provides you a .zip file that you can find at this link with the step by step instructions for every iPhone model.
We also included in the .zip file the Comparison Chart of all V1S programmers functions and features so you can choose the best version for your needs before to buy it.
And finally, here are the links to buy the JC V1S programmers at best prices:
JCID PROGRAMMER V1S PRO (THE STRONGEST PROGRAMMER OF JCID)
JC V1SE COMPLETE PROGRAMMER TOOL FOR IPHONE (WI-FI VERSION)
JCID NON-REMOVAL FACE ID REPAIR FPC (WITHOUT SOLDERING)